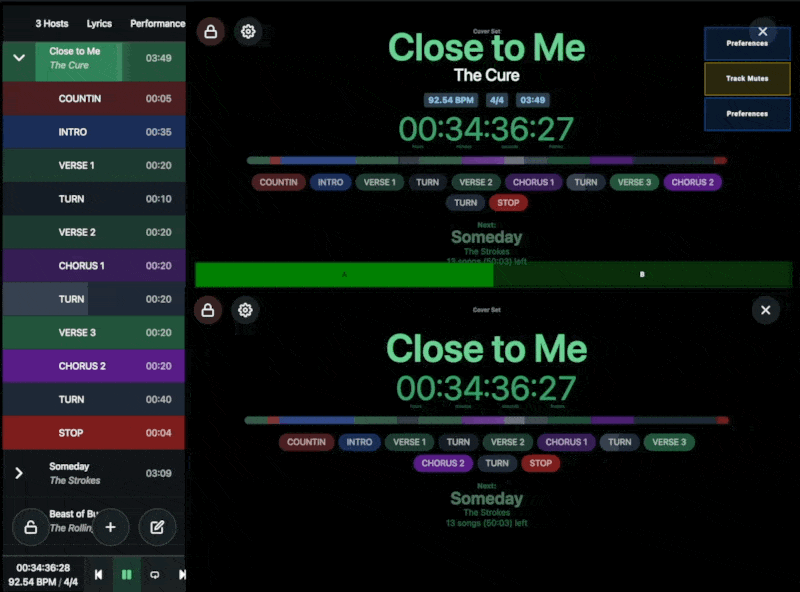 Maybe my favorite thing about Ableset is that it is web based. This is how I am using Ableset with a redundant playback rig inside of Open Stage Control, a free OSC front end. As far as I know, you can't embed webpages in TouchOSC, but you can in Open Stage Control.
On the left, I use the setlist view to select sections and/or quickly scroll through songs. The upper performance view is my "A" rig MacBook Pro and the the lower performance view is my "B" rig, a Mac mini. By viewing both at the same time, I have visual confirmation that the playbacks are synced up. The "A/B" toggle in the middle indicates which PlayAudio 12 scene is currently active.
Used in conjunction with Gig Performer (another favorite program with great OSC support), this is a very powerful playback rig! I have several functions mapped to a midi foot pedal so that I can advance sections, set the loop hands free, etc. It's so rad @leolabs !